Definition
MEMS (micro-electromechanical systems)
A MEMS (microelectromechanical system) is a miniature machine that has both mechanical and electronic components. The physical dimension of a MEMS can range from several millimeters to less than one micrometer, a dimension many times smaller than the width of a human hair.

Download this free guide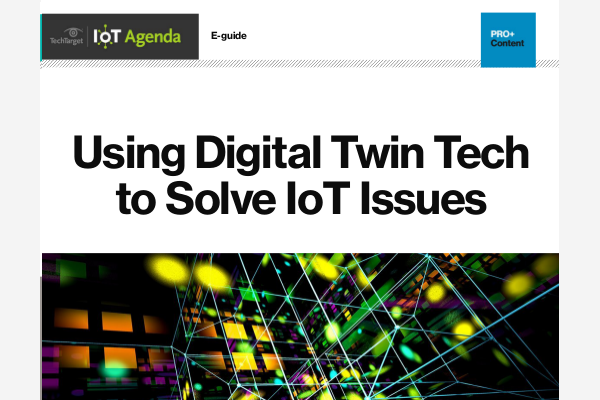 New Trend in IoT: Digital Twin Tech
Digital twin tech, or a virtual representation of a product, is a critical concept in IoT that's still being sorted out. Explore its benefits to IoT, 7 use cases and why it's important for manufacturing's future.
The label MEMS is being used to describe both a category of micromechatronic devices and the processes used when manufacturing them. Some MEMS don't even have mechanical parts, yet they are classified as MEMS because they miniaturize structures used in conventional machinery, such as springs, channels, cavities, holes and membranes. Because some MEMS devices convert a measured mechanical signal into an electrical or optical signal, they may also be referred to as transducers. In Japan, MEMS are more commonly known as micromachines, and in European countries, MEMS are more commonly referred to as microsystems technology (MST). In the United States, the acronym "MEMS" rhymes with the word "stems."
Unlike conventional mechatronic devices, MEMS are often manufactured with the same batch fabrication techniques used to create integrated circuits (ICs) and many commercial MEMS products are integrated and packaged together with ICs. MEMS fabrication allows micro-sensors, which gather data, and micro-actuators, which convert energy into motion, to integrate on the same substrate.
The MEMS below is actually a disposable, wearable insulin pump for managing diabetes, designed by Debiotech and STMicroelectronics. According to Debiotech, the chip is a stack of 3 layers bonded together: a silicon on insulator (SOI) plate with micromachined pump structures and two silicon cover plates with through-holes. A piezoelectric actuator on the chip moves the membrane in a reciprocating movement to compress and decompress fluid in the pumping chamber.
Although MEMS have a low per-device production cost, packaging can be a challenge. Each MEMS must be packaged so that electrical or optical circuitry and other device components remain free from air and water contamination, while still being able to interact with the surrounding environment and accomodate motion.
MEMS was an emerging technology a few years ago, but today most people interact with MEMS on a daily basis. Each new automobile that rolls off an assembly line has at least 50 MEMS; they are important components in various mandated safety systems, including air bags, electronic stability control (ESC) and tire pressure monitoring systems (TPMS).
The small system on a chip (SOC) that automatically adjusts screen orientation on a smart phone is another example of a MEMS many people interact with each day. As MEMS become smaller, require less power and are less expensive to manufacture, they are expected to play an important part in the wireless internet of things (IoT) and home automation.
Other commercial applications of MEMS include:
This video from the MEMS & Sensors Industry Group provides an introduction to MEMS technology.
Much of the original support for MEMS came from the Defense Advanced Research Projects Agency Research and Development Electronics Technology Office.
Continue Reading About MEMS (micro-electromechanical systems)
Dig Deeper on Internet of Things (IoT) Hardware