Share this item with your network:
Strategic insight for health IT leaders

Wilm Ihlenfeld - Fotolia
Value of healthcare IoT devices resides in data collection
The future of IoT devices in healthcare facilities depends greatly on how well providers are equipped to use the patient data collected by the devices.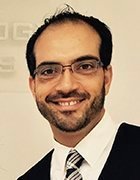 By
The future success of connected healthcare devices will depend on more than Internet of Things devices and other hardware available in today's marketplace. In healthcare settings, the advancement of IoT devices will depend greatly on what is done with the information these devices collect from patients and what actions can be taken based on the patterns deduced from the data.
Internet of Things devices are used in a number of different ways. They can capture information through sensors or they can be used as interactive devices that provide feedback to their users and respond to users' commands. The data collection model may not offer enough value for healthcare organizations to consider implementing healthcare IoT devices in their facilities. IoT devices must provide backend data processing that can convert the collected information into meaningful insights for healthcare organizations to consider using them.
Where to use healthcare IoT devices
The home health space is a prime example of an area in which healthcare IoT devices can be put to good use. IoT devices can collect data in a patient's home. Door openings and closings, patient's temperatures, sleep patterns and movement are just a few examples of events that can be captured by IoT devices and remotely tracked by healthcare providers. Regularly tracking those events helps establish patterns and allow providers to intervene when abnormal behaviors are detected.
When a high-risk patient is injured or falls in their home, IoT devices can help recognize and alert others that there might be problem with the patient. That kind of remote observation has the potential to be lifesaving. A simple use case like this shows how combining data captured by basic sensors with smart systems can be valuable to both patient and care providers.
Patients inside or outside a healthcare facility can benefit from the fast-growing artificial intelligence (AI) market. Also, there is great potential in healthcare to use more applications that are built on advanced AI and IoT technological concepts. There are existing use cases, such as IBM'S Watson, that depict the power of AI. Watson is considered to be one of the leading AI platforms and it has been used for cancer research, disease detection and as a general clinical decision support system.
Securing healthcare IoT devices
The continuous data collection capabilities and low cost of connected medical devices are enabling providers to do more with their health IT systems. Most AI revolves around learning and detection and pairing the two together is likely to produce the most positive results in healthcare. Before evaluating the available healthcare IoT devices, health IT executives must first make sure their systems are equipped to handle all of the processing that is required should they decide to go ahead with a full-scale IoT implementation.
From a technology perspective, AI is one of the trends that will have the greatest impact on the healthcare industry. Wearable and healthcare IoT devices will factor into this change because those devices will be feeding patient data to AI platforms. Despite the exciting advancements in both the AI and healthcare IoT arenas, many healthcare organizations are proceeding with caution when it comes to using healthcare IoT devices. Their concerns mostly revolve around the potential security risks associated with adding more devices into their networks. More standards must be established to ensure that these systems are adequately protected and that the patients using them are not at risk or exposing their personal information.
Dig Deeper on Internet of Things (IoT) in Healthcare