Share this item with your network:
What CIOs need to know before delving into enterprise IoT projects

alphaspirit - Fotolia
CIOs need to get in on the ground floor with IoT projects
IoT has joined the long and ever-growing list of acronyms IT professionals love to invoke when talking shop. The difference with this acronym is that -- despite its techie ring -- it stands for business transformation.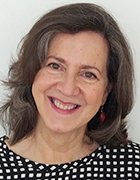 By
"Eventually, it's going to be dumped in your lap. And, eventually, you're going to have to run it."
The statement is from Gartner analyst Paul DeBeasi talking to CIOs about the Internet of Things (IoT) at the consultancy's recent Catalyst conference -- and it's a key point in this month's cover story by senior news writer Nicole Laskowski. DeBeasi is almost certainly correct. Based on the tapestry of enabling technologies and protocols driving IoT -- wired and wireless sensors; wired and wireless broadband connections; low-energy, short-range networks; high-speed networks; self-assembling mesh networks; software development; advanced analytics; and so on -- it's a given that CIOs and their IT organizations will be summoned to help.
CIOs, however, will do themselves and their IT teams a disservice if they wait for an IoT project to be dumped in their laps. That's because IoT -- the convergence of digital and physical domains -- is more than the sum of its many technology parts. As Laskowski lays out in her excellent primer on IoT business ventures, to capitalize on IoT, companies will need to build a platform, usually housed in the cloud, that can integrate data from across as well as far outside company walls, and support what is essentially a new business model. The capacity to collect, transmit, analyze and act on data generated by physical objects is rewriting the rules of business competition across many industries -- and in shockingly short order. Companies that have made the bulk of their revenue from selling products are finding that the information derived from sensors attached to those products opens up new sources of revenue and exposes them to new competitors.
It won't be easy for CIOs to play a leading role in IoT-inspired business transformations, no matter how versed they are in IoT technologies or how discerning they are about the business opportunities. Business folks, it seems, are so excited about the potential of IoT that they can be extremely secretive about their plans -- even with their colleagues! CIOs will need to muster all their business and political savvy, in addition to their technology smarts, to help lead IoT projects.
Fortunately, we have you covered on that front: After you've finished our cover story on IoT, check out SearchITChannel editor John Moore's investigation into why IoT requires CIOs to engage with operational technology; my profile of Gary Watkins, a CIO who is revolutionizing how his IT organization works; and feature writer Jason Sparapani's handy guide to the five traps CIOs never want to fall into.
Email Linda Tucci, executive editor, or find her on Twitter @ltucci.
Dig Deeper on Internet of Things (IoT) Network Infrastructure