Share this item with your network:
What CIOs need to know before delving into enterprise IoT projects

iSTOCK/GETTY IMAGES
IoT will force CIOs to enter the realm of operational technology
IoT is mature enough for enterprise adoption, said a panel of experts at the 2015 MIT Sloan CIO Symposium, but successful deployments require CIOs to engage with operational technology.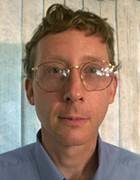 By
CAMBRIDGE, Mass. -- The Internet of Things is now sufficiently mature for CIOs to adopt, but they must be prepared...
Continue Reading This Article
Enjoy this article as well as all of our content, including E-Guides, news, tips and more.
to deal with a number of deployment roadblocks.
That's the view of panelists discussing the much-hyped technology at this week's MIT Sloan CIO Symposium. The Internet of Things (IoT) describes a range of scenarios, from industrial manufacturing to dairy farm management, that aim to harness information gathered from Internet Protocol-connected physical objects equipped with sensors. The objective: Use the sensor data, once collected and analyzed, to inform human decision-making or, skipping human intervention entirely, to trigger actuators that operate other systems. The familiar consumer example of a smartphone-controlled thermostat provides one example of the latter approach.
IoT proponents contend that much of the technology buttressing IoT has been around for years. At the enterprise level, however, networked arrays of sensors and actuators may seem more like a science project than a practical technology application. Indeed, the path to widespread enterprise adoption isn't without hurdles, according to the MIT Sloan CIO panelists, who cited confusion over use cases, security concerns, a multiplicity of standards and organizational issues among the top challenges.
In addition, CIOs themselves represent a barrier to IoT deployments if they fail to span the divide between IT and technology-infused business operations, sometimes referred to as operational technology (OT). Information chiefs have been urged for years to cultivate closer ties to departmental and line-of-business managers. With IoT and the broader trend of digitization, the panel noted, those closer ties aren't just nice to have -- they become necessary for technology deployment.
Ready to deploy
Richard Soley, executive director of the Industrial Internet Consortium (IIC), said organizations should start exploring IoT, citing the success of early adopters and maturing technology.
"There are plenty of use cases," he said. "Enough of it [IoT] is mature that there is really no reason not to start right now."
IIC, a not-for-profit organization that includes members such as AT&T, Bosch, Cisco, General Electric, IBM and Intel, has launched IoT-related testbeds to accelerate the adoption of interconnected machines and devices.
Soley cited the example of a Costa Rican dairy farmer who used IoT to obtain a 40% improvement in milk production compared with cows at other area dairies. That particular case was discussed last month at an IoT seminar co-sponsored by IIC and the Club de Investigación in San José, Costa Rica.
In addition to bovine applications, IoT also finds use in making manufacturing more efficient and improving the integration of wind and solar power in smart grids, Soley noted.
Phil Regnault, senior vice president at Hitachi Consulting, agreed that IoT is enterprise-ready, if not infallible. He said the component technologies of IoT have been around for a while, though they have differing degrees of maturity, and enterprises can take advantage of them today. In describing the key IoT components, Regnault noted that a deployment might consist of Internet-connected sensors, databases that capture the sensor-generated data and middleware for manipulating that data, which can be integrated with such systems as analytics and master data management. Data, he noted, may also be sent to an actuator, thus creating "an interface between the physical world and the virtual world."
IIC members Bosch, TechMahindra, National Instruments and Cisco are collaborating on the IIC's first European testbed. Announced in February, the testbed is currently focused on a track and trace project, which precisely locates the shop floor position of a cordless nutrunner -- a tightening tool, according to Bosch. The positioning information, the company said, is used to automatically choose the proper torque for a particular job, minimizing injuries due to human error.
Markus Weinberger, director of Bosch Software Innovations' IoT Lab at the University of St. Gallen in Switzerland, described the effort as a harbinger of how IoT will change how businesses operate. "We are very early in terms of adoption and in terms of finding interesting use cases," he said, likening the evolution of IoT to the emergence of home computing in the 1980s. Initially, no one was sure what to do with a home computer, he said.
"Nowadays, there's no question what you need a computer for," Weinberger added.
Adoption barriers
As use cases for IoT become more obvious, however, the abundance of options ironically could hinder adoption, Weinberger said. He suggested companies identify a reasonable handful of use cases and implement those.
"Otherwise, you get lost with all of the options and all of the possibilities of what you could do," he said.
I think the biggest impediment right now is that most enterprises haven't yet bridged internally ... the IT realm with the OT realm.

Phil Regnaultsenior vice president, Hitachi Consulting
Zeroing in on the most impactful use cases is indeed a challenge, noted Michael Chui, a partner at McKinsey Global Institute, the business and economics research arm of McKinsey & Co. He said adopters need to figure out the IoT business models and use cases that will drive value. Chui cited another roadblock: concerns over the security and confidentiality of the data gleaned from sensors.
Soley said IoT increases the attack surface that a cyber assault could exploit. IIC, he noted, has launched a security working committee. That committee is charged with creating a security framework for the technologies IIC adopts, highlighting best practices and identifying gaps.
Panel members suggested that IoT adopters should be aware that technologies will continue to mature as standards come in to sharper focus.
Regnault called IoT a "mashup" of many different technologies, noting that each technology in the IoT stack needs to mature on its own and the stack, collectively, needs to mature in how its operates as a whole.
Standards will influence how IoT stacks work cooperatively, but the current number of applicable standards creates some confusion in the market.
Chui said CIOs can help set the course for IoT interoperability, noting that sophisticated companies -- with money to spend -- will influence the market. Weinberger suggested that standards will emerge from the bottom up, rather than from a standards organization.
Bridging the gap
CIOs can also play a role in helping, or possibly hindering, IoT projects. The key is for CIOs to break out of their traditional organizational boundaries. Chui said the CIO's scope of influence has been in the data center and around the desktop and mobile gear users employ. But that scope needs to change when technology becomes embedded into an enterprise's physical assets and inventory.
"We've already said 'partner with the rest of the business,'" Chui added. "This [IoT] physically instantiates that fact more than anything else."
"I think the biggest impediment right now is that most enterprises haven't yet bridged internally ... the IT realm with the OT realm," Regnault added.
CIOs who have focused exclusively on IT now face the prospect of dealing with data generated from smart machines or sensor-equipped vehicles in a corporate fleet.
"That CIO has to become engaged on operational technology," Regnault said.
Dig Deeper on Internet of Things (IoT) Security Strategy