photo-dave - Fotolia
San Jose smart city initiatives rely on planning, collaboration
Narrowing the focus of its projects and knowing which partners to collaborate with are key pieces of the San Jose smart city strategy.
The San Jose Smart City Vision is a plan that uses technology and data-driven decision-making to promote safety, sustainability, economic opportunity and quality of life for its constituents. The California city's endgame is to become the most innovative city in America by 2020.
However, to get there, the city needs some internal planning -- and a little help from its friends.
Last year, San Jose established a new Office of Civic Innovation to implement its vision to become as safe, inclusive, user-friendly and sustainable as possible, as well as to demonstrate the possibilities of technology and innovation.
The office will oversee a number of projects, programs and opportunities related to the city's goal of making the city more efficient and effective, such as public safety, demonstration projects, data analytics, sustainability and public-private collaborations.
San Jose smart city projects are being narrowed down by focusing on three questions:
Is the problem causing a lot of people pain and annoyance?
Is it something that is core to what the city should do?
Is the problem amenable to solution at scale with either technology or process improvement?
"If the answers are yes, yes, yes, then the problem is something we want to address in our innovation portfolio," said Kip Harkness, deputy city manager for Civic Innovation. "One of the projects at the top of the list is hiring. If we're going to be a smart city -- actually, we like to think of it as a 'learning city' -- that is going to be powered by the people who work for us."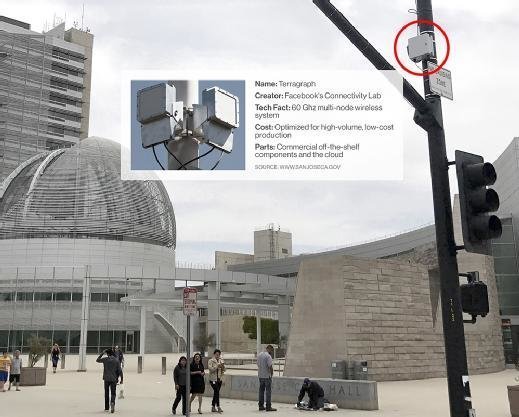 Earlier this year, the John S. and James L. Knight Foundation awarded the city of San Jose $200,000 in funding to explore how to develop and implement smart technology "in responsible and equitable ways." The award was part of a $1.2 million commitment from the Knight Foundation to help San Jose and other cities, including Akron, Ohio; Boston; Detroit; Miami; and Philadelphia, explore IoT applications in their respective cities.
For San Jose, smart city funding will be used to support IoT strategic planning to make better IoT investments, IoT infrastructure financing, smart technology assets regulation and how to create private sector partnerships to benefit citizens.
However, the city still has a lot of work to do before it has an overarching IoT strategy, although the transportation department has been quick out of the gate, Harkness said.
"They're the first ones to deploy sensors in the real world and to pull [data] back into their traffic management system then analyze and take action on," he said. "That's an IoT network -- they have sensors to detect traffic flow and they have cameras at certain intersections to understand what's going on visually. We have lighting control on certain streetlights and now we're increasing control on actual traffic lights to potentially program them to allow safe passage for emergency response vehicles."
Harkness said that in many ways, the transportation department is the pioneer department in terms of the city's internet of things vision.
"One of the things they're very focused on is reducing traffic fatalities," he said. "So, what we've been doing with our reporting system and some of our sensors is trying to understand where the problem intersections are and using the data and analytics to test and modify timing on traffic lights as well as the physical layouts of the intersections and how the lanes work."
San Jose smart city collaborations
Harkness said access to information through broadband technologies is one of the critical infrastructures of the 21st century for San Jose. Smart city projects across the globe are focusing on providing this access, and San Jose is no exception.
"If there's no access to the internet, there's no way of finding jobs. If a student doesn't have access, there's no way to do homework," he said. "To be competitive, [people] have to be connected into the larger world. So, we want to create choice and lower the cost of that the choice for everybody, paying particular attention to people who are left behind, including students, low-income folks, the elderly and recent immigrants."
One of San Jose's private sector partnerships is with Facebook's Connectivity Lab on Terragraph, a high-speed internet that uses a 60 gigahertz radio frequency to bathe public areas in extremely high-speed internet, Harkness said.
"It's a new technology and we are the first ever at-scale deployment on the globe," he said. "We've just finished putting 50 devices up on poles and traffic lights around the core of our city, and we're currently in engineering tests to test the network and its ability to handle traffic. If this works as we're hoping, you could be downtown watching a 4K high-def movie on your laptop and be walking around and never hit a glitch."
San Jose is also working with PricewaterhouseCoopers and Dolan Beckel, a Fuse fellow, on a digital and broadband inclusion strategy. Fuse fellows are mid-career professionals with over 15 years of private-sector experience who are looking to transition their careers for greater social impact, according to Fuse Corps., a nonpartisan, nonprofit organization that awards the fellowships.
Dig Deeper on Internet of Things (IoT) in Government