Share this item with your network: Technology insights for the data-driven enterprise
d1revolver - Fotolia
Evaluate
Weigh the pros and cons of technologies, products and projects you are considering.
Manufacturing analytics puts raw materials to the test
Process manufacturers are using predictive analytics tools to assess the makeup of chemicals, minerals and other raw materials to make sure they meet production requirements.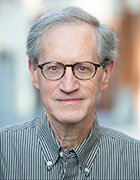 By
Process manufacturers have to worry about the operational health of production equipment, making them potential predictive maintenance users via the internet of things. But there's another predictive facet to their manufacturing analytics initiatives: running analytical models on the properties of the raw materials that go into their formulas and recipes.
The goal is to use analytics algorithms to confirm upfront that the finished products will have the proper characteristics. That's a critical requirement for organizations such as Sanofi Genzyme, a maker of specialty-care medicines incorporating a mix of chemicals, minerals and other components. "These are biological processes, and the raw materials impart a lot of variability into them," said Timothy Alosi, director of data analytics at the Sanofi SA subsidiary in Cambridge, Mass. "What we're trying to do is make sure that variability stays under control."
Sanofi Genzyme's medications are used to treat rare genetic disorders, multiple sclerosis, thyroid cancer and other diseases. Guaranteeing that individual batches of the products conform to specifications -- and can be shipped as a result -- "is certainly our number one concern" on the analytics team, Alosi said.
To accomplish that, his team feeds data on the makeup of supplier shipments of raw materials into Dell's Statistica predictive analytics software. The analysts then run predictive models against the data to determine whether the materials are suitable for production use.
It's the same at Shire PLC, another specialty-care pharmaceutical maker that also uses Statistica as a manufacturing analytics tool.
"In this business, the variability of raw materials is what leads to variability in the process," said Gloria Gadea-Lopez, director of manufacturing systems at Shire's plants in Cambridge and nearby Lexington, Mass. She explained that data about incoming materials goes into an ERP system and then on to the analytics software, which is used to assess how they'll "behave" as part of the manufacturing process.
Craig Stedman is executive editor of SearchBusinessAnalytics. Email him at cstedman@techtarget.com, and follow us on Twitter: @BizAnalyticsTT
Dig Deeper on Internet of Things (IoT) Analytics