Share this item with your network:
Technology insights for the data-driven enterprise

buchachon - Fotolia
Manufacturing IoT takes the lead on connecting devices
The industrial world has a head start connecting "things," and names like GE and Rockwell Automation provide a blueprint for tackling the challenges of collecting and analyzing mounds of sensor data.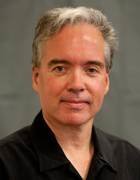 By
For decades, the most advanced manufacturers have been outfitting their plants and warehouses with the kinds of networked sensors now being hyped as the Internet of Things. But those systems were rarely networked via the Internet Protocol -- the minimum definition of the Internet of Things (IoT) -- and sensor data was often discarded, much less monetized through big data analytics.
Companies wanting to invest in manufacturing IoT technologies can build on that foundation of sensors. But before they do, manufacturers must first decide which of the three main applications of the industrial IoT -- supply chains, factories or products -- to focus on. Each one requires "very different thought processes," according to Bill McBeath, an analyst at ChainLink Research.
Supply-chain deployments are showing up frequently in the trucking industry, where logistics platform providers such as Descartes have long tapped telematics and GPS to optimize routes. "We see more and more people taking advantage of the sensors that are already in the trucks," McBeath said.
Data from a truck's GPS and sensors, which can detect hard braking and acceleration, are analyzed for fleet asset management, route optimization and driver performance. "Some [trucks] are starting to have other kinds of sensors that have more to do with the cargo, like temperature sensors," he continued.
This collected data can sometimes be processed in real time. Cloud platform provider GT Nexus has partnered with supply-chain analytics vendor TransVoyant to combine GPS data with information about the cargo on ships and trucks, thus providing shippers with more precise details on the location and status of individual shipments. Also tapped are data streams that can affect shipping and delivery routes. Data about weather, street traffic and even information from Twitter feeds can, for example, indicate crowd patterns surrounding an event such as a ballgame or concert. Armed with all this additional data, shipping and delivery companies can better serve their customers by providing more accurate estimates of arrival times, McBeath noted.
Another vendor, Fleet Advantage, normalizes data collected from trucks so clients can offer their customers new leasing options. "They compensate for the terrain, the time of year, and the heaviness of the load so they can rank [trucks] and … say which are performing better," McBeath said.
Some trucking companies are making even more sophisticated advances with sensor technology. Mining giant Rio Tinto, from its Australian operations center in Perth, controls self-driving trucks at its Pilbara mines about 900 miles away. "The whole [operation] can run like a gigantic factory with a bunch of robots," McBeath explained.
It's shocking to me how many [IoT] things are not actually expensive, and how many very large industries can benefit from it and haven't thought about it.

Arcady SosinovCEO of FreeWire Technologies
A Rio Tinto competitor, mining equipment maker Joy Global, employs sensor technology in a remote-controlled extraction device that can be sent deep into mineshafts to do dangerous work normally handled by miners. "That particular machine has something like 7,000 sensors on it," McBeath noted.
Meanwhile, tech vendors are devising less disruptive ways to add manufacturing IoT sensors, he said. Bluvision, for instance, makes peel-and-stick sensors for temperature and vibration that can go on electric motors. A small box plugs into a power outlet, reads data from sensors and transmits it over Wi-Fi.
Wheel away power worries
Another potential catalyst for manufacturing IoT implementation is the concept of product as a service, or selling the product's services rather than its features. McBeath called this trend "more revolutionary than evolutionary. People are trying to figure out what changes they should make to the product itself and what kinds of sensors to put in. There are opportunities for new kinds of data and new kinds of service that didn't exist before."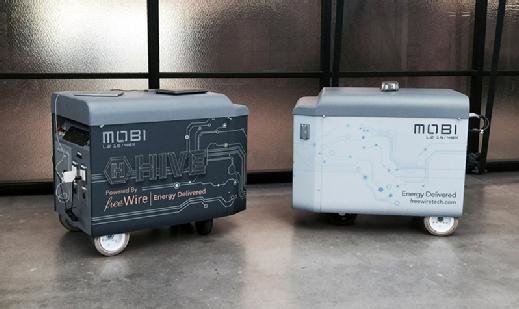 FreeWire Technologies Inc., based in San Leandro, Calif., offers two products -- or services -- that would not have been possible before the advent of the IoT's relatively inexpensive sensors and cloud computing. The company's Mobi Gen mobile power generator and Mobi Charger mobile electric-vehicle charging station rely on an Internet connection to operate. "There's data going up to the cloud, and then there's data and commands going back down to the Mobi," said CEO Arcady Sosinov.
That data stream travels to two locations: a dashboard app used by FreeWire and its customers to monitor Mobi Gen and, say, turn off power to items connected to it, and the E-car Operation Center, where Siemens software serves as an interface between electric meters and utility companies. "Utilities can now see Mobi as a distributed asset," Sosinov said.
The Mobis reach the Web through a 4G cellular connection, but they also have mesh networking, so if one device goes out of range, then another one can output the data to the cloud. "We output a stream of data every five seconds from each device, so over the course of a month, it's probably 100 MB per month per device," Sosinov explained, adding, "It's shocking … how many [IoT] things are not actually expensive, and how many very large industries can benefit from it and haven't thought about it."
Upgrades to the shop floor
Companies such as General Electric that are both users and purveyors of IoT tools are at the forefront of the technology. Likewise, Bosch, Cisco Systems, Intel and Siemens are getting into the IoT business and at the same time are using the technology to improve their own production processes. Industrial and building automation mainstays Johnson Controls and Rockwell Automation also have significant deployments underway.
Rockwell, based in Milwaukee, has completed about 80% of the planned IoT upgrade of its global plants, according to John Nesi, the company's vice president of market development and head of its Connected Enterprise initiative. EtherNet/IP, an open network standard for interoperability between corporate IT and industrial applications, underpins Rockwell's effort. Integrating Rockwell's SAP ERP system with its own manufacturing execution system, FactoryTalk, is also a major part of the upgrade.
Rockwell's IT and operations departments collaborated on developing a common methodology and process for normalizing data, Nesi said. He recommends that companies considering an IoT project integrate a small team of IT pros into operations so IT expands beyond its traditional role of compiling reports. "We are seeing some companies merge the two [departments] together," he noted.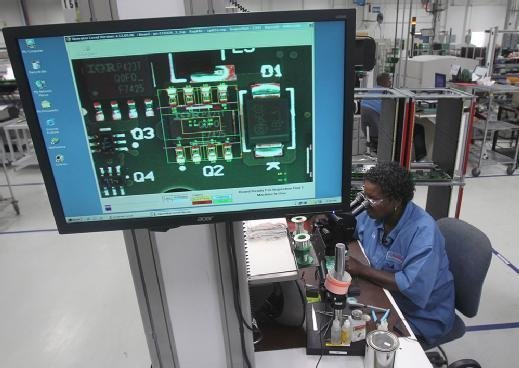 To accommodate the manufacturing IoT, some companies may have to swap out decades-old equipment for new machines that have current connectivity built in. But it may well be cheaper to simply add controllers to the process. "The control system is typically less than 10% of the costs of the machine, 20% at most," Nesi said.
Since the Internet can be a relatively inexpensive way to connect people, computers and sensors, one of IoT's potential strengths could be in divining all this collected data. But even if manufacturers have already installed sensors and the IP gateways to link them to enterprise applications, they're still having trouble justifying the monetary costs associated with extracting intelligence from all that connectivity without first establishing a tangible use, according to Maribel Lopez, founder of Lopez Research.
"You've got all that, and it still hasn't gotten you anywhere," Lopez said. "You still have to figure out, 'Am I going to buy Hortonworks Hadoop or Apache Spark?' [And] where does the data go?" There might also have to be an API to bring data back into the software that runs the manufacturing process.
The data choices are generally divided into two categories, according to Lopez. Platforms and vendors such as Axeda, Bright Wolf and LogMeIn focus on collecting data, while others such a GE's Predix and the industry cloud jointly introduced by Siemens and SAP supply the analytics. Predix, for example, "figures out if something's going to go wrong," Lopez said.
Structured data problems also can be easily handled by Hadoop-style products. "I think the big data guys," she added, "can take what they generically have and apply it to the problem with a combination of marketing and maybe a few additional tool sets."
Connectivity alone won't cut it. "Nobody gets budget funding based on that," Lopez emphasized. "The one thing that you need to be able to do with [the] IoT is pick a very specifically scoped use." And it helps to get approval for infrastructure that can accommodate other uses later.
Safety first
Security is another important consideration. Too many manufacturers rely on "security by obscurity," according to Nesi, gambling that no one will bother to crack into their rusty legacy systems. What they really need is a security system that's multipronged and involves multiple vendors. Nesi advised companies to be skeptical of any company that claims it can handle all IoT security issues. The biggest culprits can be ERP vendors; their systems are usually limited to supply-chain transactions, Nesi said.
As for the numerous IoT standards currently in the works, Nesi said, "they're constantly evolving, and that work is never done … The [network] stack is very deep and complex. There are standards at all these different levels," from how devices talk to each other to security methods such as digital signatures. But the lack of approved standards isn't a reason to delay implementing IoT applications.
"Don't wait," Nesi warned. "One of the challenges for a 100-year-old manufacturing company is how to now act like a startup. But I think that's what they need to do: Fail fast and do lots of little experiments and learn as they go, because it takes a long time to transform what you do. And if you wait, you're just postponing the learning process."
The IoT is forcing manufacturers to rethink their business models, according to Lopez. She sees IoT costs as analogous to the way cloud software became financially attractive because it could be paid for out of operational expenses, which are generally easier to justify than capital expenses.
Lopez makes a similar IoT comparison to the way the cloud shifted maintenance responsibilities to the provider. "I think this is a similar business model in terms of hardware," she stated. Instead of the hardware, IoT providers will use software and sensor networks to sell uptime. "They'll make sure that the asset is never out of service and that they're getting paid to do that," Lopez said.
Dig Deeper on Industrial Internet of Things (IoT)