Share this item with your network:
Technology insights for the data-driven enterprise

Jezper - Fotolia
IoT technologies hit their awkward tween years
The internet of things may reduce costs and create new experiences for consumers, but it still needs to mature to produce consistent value for companies.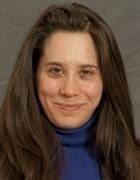 By
The future may have arrived for the internet of things, but the IoT train is running late to the station. Promise and present-day reality still very much need to align.
Companies exploring the internet of things (IoT) understand this contradiction all too well. Take Hexagon Manufacturing Intelligence, for example. It was October 2014. Milan Kocic and his team had worked many a long night creating MMS Pulse, an IoT-connected robot, to demo in the coveted developer zone at Dreamforce, Salesforce's annual conference.
The robot gathered its own crash data and information from manufacturing machinery sensitive to environmental factors -- such as temperature, humidity and vibration -- to ensure that the machine parts operated according to their design specs. It then sent the collected data to a Salesforce application so a human could take action. The presentation demonstrated a classic application of IoT technology -- gather information from sensors or other internet-connected devices and perform real-time analytics on that information to help companies make decisions based on the data.
The Dreamforce demonstration showed the promise of IoT technologies to solve real-world problems, but it also revealed their level of immaturity. "It was very much a hack job," recalled Kocic, business development manager for user experience and innovation at Hexagon. "We had wires hanging out of things. We joked that everyone thought it was a 3D printer, but it had nothing to do with that."
The connected robot was still considered a science fair project "that generated a lot of attention," Kocic noted, but it was an experiment nonetheless. "It wasn't a talking oven -- a superfluous example of something that isn't practical," he added. "A lot of stuff is still in the toy stage, but MMS Pulse [represents] what people will do in manufacturing with IoT."
IoT technologies offer the opportunity to gather and analyze large amounts of data that organizations can use to reduce costs, improve operations and develop new products. But they're experiencing their awkward tween years, hindered by a lack of industry standards, concerns about data security and confusion over what kinds of data are valuable to collect. As a result, many organizations are proceeding cautiously with IoT technology and restricting themselves to pilot projects.
IoT's slow acceptance
Even with pilot projects, the data volume generated by IoT technologies is massive. IDC and EMC's 2014 Digital Universe study estimated that by 2020, the amount of information produced by IoT technologies will account for 10% of total data generated from embedded systems. This kind of volume makes the 360-degree view of customers difficult to achieve. "It's still only giving you a slice," said Michelle Goetz, an analyst at Forrester Research. "You get lost in the volume of data that comes through, let alone trying to mash all that up together and really see who your customer is."
Hexagon is proceeding cautiously partly because of the volume of data that could be generated by MMS Pulse. "If we started big, it would take us forever to deploy and we'd get more data than we'd know what to do with," Kocic reasoned. "We could go down a certain path and offer this kind of service that's the wrong service to offer to customers."
Everyone is spinning around like tops trying to decide what to focus on.

Erik Browndirector of technology services, West Monroe Partners
Despite these cautionary tales, industry analysts prognosticate that the IoT market is poised to explode. Gartner predicts there will be 13.5 billion connected devices by 2020. While only 29% of companies surveyed use IoT technology today, according to a Gartner February 2016 report, 14% said they plan to implement it this year and 21% said they will implement it after 2016.
But companies, and particularly those that rely on customer data, are struggling with issues like data privacy and how to glean insight from the information. "It's a huge trend," said Erik Brown, director of technology services at consultancy West Monroe Partners. "But everyone is spinning around like tops trying to decide what to focus on."
Data governance is critical
If operational concerns are problematic, then so are handling and protecting customer data. Major customer data breaches at companies like eBay, Home Depot, JPMorgan Chase and Target have helped undermine public trust. And data-sharing practices among companies that result in marketing intrusions can annoy and alienate customers as well. Companies need to recognize that making use of IoT technologies requires data security policies and good stewardship of customer data.
"If you can't protect it, don't collect it," advised John Proctor, vice president of global cybersecurity at CGI Group, during a session on internet governance and security hosted by the Economic Club of Canada. "What happens if you lose all that [customer data]?"
ChargePoint Inc., based in Campbell, Calif., faces this type of question when it collects IoT customer data. At the forefront of eco-friendly transportation and alternatives to gas and oil, ChargePoint manufactures electronic vehicle (EV) charging stations and sells them to retailers and employers for installation in their parking lots and other locations. Consumers who become program members of the ChargePoint network can access a charging station via a radio frequency identification credit card or a mobile application. In some cases, the charging service is free to program members; otherwise, the provider charges drivers a fee to use the station.
IoT-enabled charging stations gather lots of data. When an EV owner plugs his car into a station at a Target, Walgreens or Whole Foods, for example, ChargePoint knows how long the customer is in that location, what kind of car he drives and more. Tavis Szeto, senior director of business development at ChargePoint, said third parties are interested in accessing this information. "We get asked by utilities, universities [and] research companies about the data," he acknowledged. "We haven't been of the mindset to share it because we're still analyzing it."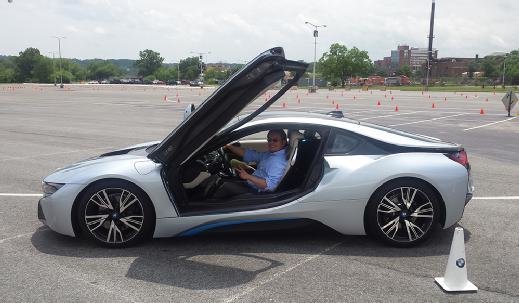 While ChargePoint has not activated data partnerships, there are opportunities to exchange customer data for upselling and cross-marketing scenarios. For example, a Target RedCard customer who's a ChargePoint member could receive store discounts after using a charging station adjacent to a Target. Data could be sent from ChargePoint's systems to Target's and the latter could, for instance, offer a customer two free DVDs for every five purchased that day, without using personally identifiable information such as credit card or Social Security information.
Everything we do needs to be better for the driver experience.

Tavis Szetosenior director of business development, ChargePoint
Like Hexagon, ChargePoint is proceeding cautiously with IoT-collected data to ensure that it's promoting a positive customer experience. Many companies that share data and use it for loyalty programs can easily abuse that data by sending too many email messages to customers or using tone-deaf "personalized" notification tactics. ChargePoint is concerned about being perceived as creepy, intrusive or, worse, not adequately protecting customer information.
"Everything we do needs to be better for the driver experience," Szeto said. "The thing we don't want to have happen is the opposite … and we turn off the customer driver base. So we'll hold onto the data until the timing is right."
Turning data into currency
But some industry experts say that consumers, particularly younger ones, are willing to give up personal data in exchange for offers and pertinent information. "If you have interactions that are relevant, the millennial generation in particular will respond to them," West Monroe Partners' Brown said. "That relevance offsets the creep factor."
That's how 25-year-old ChargePoint member Jonathan Precopio of Chatsworth, Calif., sees it. Student, part-time employee at Universal Studios and owner of a Nissan Leaf EV, Precopio said he would welcome data sharing between ChargePoint and its partners in exchange for perks. "It would encourage me to purchase more at a store like Target," he added. "It would be a good tool to bring in more customers, especially the EV drivers."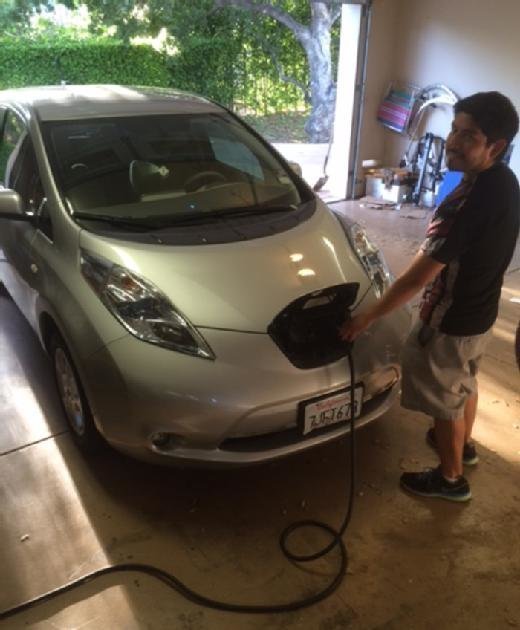 Analysts admit that data security doesn't necessarily have to be a hindrance to the IoT. Forrester's Goetz, for example, reports that companies can now aggregate data, make it anonymous and use it to get more personal with customers without jeopardizing data security. "You don't have to maintain a lot of personal information to create great experiences," she said. "You can throw it away unless customers explicitly say you can have it. You don't need to know that I'm Michelle from Forrester. I leave enough breadcrumbs [of information]."
Dearth of IoT standards
Standards have also been a sticking point for the internet of things. For classes of connected devices to communicate with one another, they have to speak the same language. But numerous industries have developed their own protocols. Standards bodies galore have emerged, including the Industrial Internet Consortium, AllSeen Alliance and Thread Group. Most companies believe that standards need to shake out for IoT technologies to mature.
"There will be some sort of consolidation," Hexagon's Kocic said. "None of these devices talk to each other; they are all independent islands. At some point, that's not going to be acceptable."
ChargePoint's Szeto believes the market will ultimately decide on the standards that make sense. "There are reasons for multiple standards. You don't know yet which ones will be the best," he said.
Future IoT applications
Ultimately, the tween stage of the internet of things will have to give way to greater maturity, but data security, customer personalization efforts and convincing customers about value are still holding back IoT technologies.
Hexagon has only four IoT-enabled machines today, despite the tens of thousands of machines its customers use globally. The company is moving slowly to turn MMS Pulse into a commercial product. First, it wants to know more about the data customers need. "The next part of IoT is getting really, really good at knowing exactly what you want to collect," Kocic said. "We want to make sure that in two or three years, we don't say, 'You know that Pulse thing? We gave it a really good try, but we got lost along the way.' It makes much more sense to start small."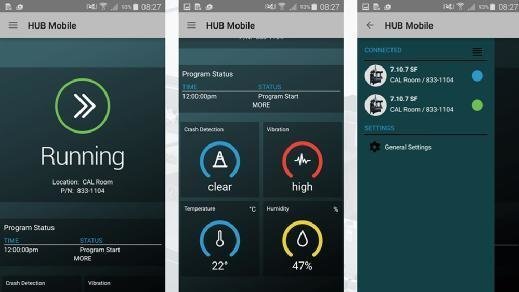 Hexagon plans to sell MMS Pulse as a subscription-based service for customers, providing real-time data on how a machine performs and indicating proactively if it needs maintenance. "Rather than reacting, we can call a customer and say, 'We see your machine has a problem; I'll be there tomorrow,' " Kocic said. "Instead of having a service person go out on a separate visit to figure out what's wrong, he can show up, once, with the right part to fix what they need. Today, that process could take a week."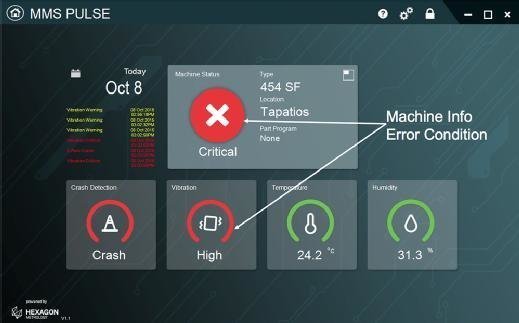 ChargePoint's Szeto also revealed his company's vision for the future. One example is the prospect of installing monitoring cameras at charging stations for public safety or the ability to use IoT technologies for autonomous vehicles. Much like the UberEats model, ChargePoint envisions a scenario in which a driverless car picks up a customer on-demand, chauffeurs her to a meeting, charges itself at a charging station, picks up lunch for the time-strapped customer and shuttles her to the next destination.
Larger trends, explained Forrester's Goetz, include connected experiences and virtual reality -- for example, virtual tours of a potential vacation site. "They're not necessarily that far away anymore," she said.
Then again, juxtapose these futuristic prospects with the present-day reality. Electric car evangelist Szeto said he recently went on a family road trip and drove his wife's Toyota Sienna minivan, which is not an EV. In fact, there are no minivan EVs on the market yet. "I used to drive a Nissan Leaf -- that was my electric car," Szeto said. "But I [now] have three kids."
Dig Deeper on Internet of Things (IoT) Analytics