vege - Fotolia
IoT product development: Build vs. buy
The IoT product development process isn't as simple as adding connectivity and you're done. One key decision is determining if your company can roll its own or needs outside help.
While adding IoT capabilities to products may seem straightforward, it can be a daunting task with a few very different options -- should companies complete IoT product development in-house, with partners or via an online marketplace?
Companies with technical know-how in wire communications, data acquisition, data analytics and software development at the application level may have the competencies internally to embark on this journey alone, but most organizations don't have the internal skills to quickly start developing IoT products on their own.
One of the biggest challenges companies face is that it's technically difficult to create and demonstrate an IoT product -- including the hardware and software -- in highly reliable packaging that's ready to go out to end users in a problem-free, bug-free manner.
"Pretty much everything is connected now because people realized that if they connected their products, the data exhaust coming off of them can be monetized as a service," said Christian Renaud, analyst at 451 Research. "Companies are almost giving the box away now -- or in some cases are giving it away free -- to get you to subscribe to the data, which is a recurring revenue stream of data as a service for them."
While businesses can write their own code and integrate their own sensors, "companies are likely to make freshman mistakes when it comes to security, connectivity and data analytics -- as anyone who has tried to roll their own can tell you," Renaud said. "Or you can go with a commercial off-the-shelf IoT platform that has been hardened and deployed by a bunch of people, so you know it'll scale, it has features and capabilities that you need and they might be answering questions you didn't know you needed to ask."
Companies new to the IoT realm also tend to make the mistake of assuming that if they're paying for something it's secure. "They don't always realize security is a feature," Renaud added. "Security shouldn't be a feature -- it should be baked in. But, they often don't know to ask about it. If it isn't secure, it's a really fast way to damage brand equity and corporate reputation."
Other key things to ask about before embarking on a connected product journey are scalability and references. And be sure you know why you want your product connected. "It's the people who don't come in with a 'why' that we see fail," Renaud said.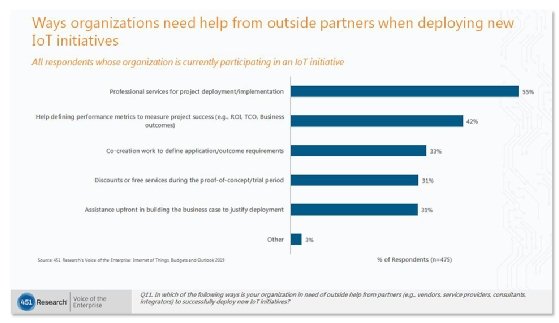 Dig Deeper on Internet of Things (IoT) Strategy