Share this item with your network: Technology insights for the data-driven enterprise

Fotolia
Evaluate
Weigh the pros and cons of technologies, products and projects you are considering.
IoT platforms spawn new revenue streams
Today, IoT technology is bringing ROI by reducing costs and identifying operational failures. But tomorrow's value lies in new revenue that has only skeletal outlines today.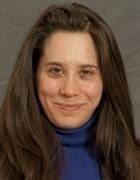 By
It was another day at PepsiCo, and one of its employees had to take his regular trip down the property's manhole to check for potential water waste. It's a dangerous task, but if an equipment valve breaks and goes undetected, it can cost thousands of dollars in wasted water. PepsiCo, a food and beverage company, uses water for production and daily operations, so wasted water is a substantial expense.
To monitor water use more efficiently and reduce worker safety concerns, PepsiCo automated the monitoring process by turning to Trident Network, which specializes in submetering and remote water meter reading. The company -- based in Frisco, Texas -- uses internet of things-enabled sensors and Autodesk's IoT platform (formerly SeeControl) to alert customers to water overuse, equipment malfunctions and water-sewer credits (reimbursed dollars based on water consumption saved).
IoT platforms enable companies to learn more rapidly about customers, products and operations than they did previously and helps them redress problems. Some companies "don't know that there is an overflow until they get the bill from the utility," said Trident vice president Robert Mabry.
According to some analysts, these kinds of operational efficiencies and cost savings are at the forefront of deriving value from IoT technology today. "This is the value proposition at the core [of IoT]," said Michele Pelino, an analyst at Forrester Research. "You can make the best use of your assets."
In addition, companies use IoT platforms to provide new services and avenues of profit. "Companies can do things where they aren't even selling a product," Pelino noted. "They can differentiate those products and create new revenue streams because they have sensors incorporated."
For example, Autodesk helped Trident create custom reports so customers can self-serve and look at their own data or receive automatic alerts about excess water consumption. These new services are set to expand as the company learns more about what its customers want -- and in what format. IoT technology, Mabry said, has become "the backbone of [our] business."
Dig Deeper on Internet of Things (IoT) Analytics