Klemsy - Fotolia
IoT: Food service industry meets technology in Arby's deployment
Arby's Restaurant Group's use of an internet of things platform has helped reduce energy consumption, while also automating its food safety initiative.
The continuing expansion of the industrial internet has found a new home for IoT: food service companies.
Arby's Restaurant Group Inc. provides one example of how IoT, food safety and operational efficiency can now converge. Arby's IoT story has its origins in the company's revenue expansion. A bit more than five years ago, Arby's began a sales turnaround, which would eventually lead to 22 consecutive quarters of same-store sales growth. But as sales grew, the bottom line wasn't following along, noted Peter Cryan, director of equipment, R&D and new technology at Arby's.
Record-high beef prices and labor costs contributed to the company's profit-boosting challenge. Arby's leadership ruled out price hikes as a way to offset rising expenses. Nor would the restaurant chain reduce the amount of meat in sandwiches to trim costs, Cryan noted.
Cryan said Arby's top management posed the following challenge: "Are there other efficiencies or ways of doing business that could improve operating costs ... and drive more profit to the bottom line without hurting our guests?"
Cryan and his team recognized that aging buildings and equipment were ringing up maintenance and repair costs. Energy costs in the food services sector, in general, are three times higher per square foot compared with other industries. But heating, ventilation and air conditioning (HVAC) systems were a particularly hefty energy and dollar drain, according to Cryan.
"HVAC costs were just killing us," he said.
As Arby's looked to acquire new HVAC systems, it also wanted a better way to manage them. That's when the company began to explore the internet of things (IoT) as a way to remotely monitor and control HVAC units across its 1,000-plus restaurants. After some evaluation, Arby's selected IoT technology from Powerhouse Dynamics. Powerhouse Dynamics' SiteSage platform focuses on the task of managing multiple small facilities, such as restaurants, convenience stores and retail shops. Arby's deployed SiteSage across all U.S. company-owned locations in 2013, according to the company.
We are seeing a huge opportunity to save in energy consumption because of the internet of things.

Peter Cryandirector of equipment, R&D and new technology, Arby's Restaurant Group
In the restaurant setting, SiteSage's IoT offering can track HVAC energy usage and temperature, as well as provide real-time alerts when problems arise. SiteSage also performs analytics on diagnostic data pulled from HVAC systems, which lets restaurant operators such as Arby's schedule maintenance. Staying on top of maintenance lets Arby's avoid the expense of HVAC failure and reactive equipment repair.
Cryan said the HVAC-related cost savings at Arby's paid for its SiteSage investment in 12 months. IoT technology also helped Arby's exceed a companywide goal of a 15% reduction in energy consumption by 2015. HVAC was a major contributor, although there were other contributing factors, to what turned out to be a 15.2% savings, he noted.
"It's been a very good investment for us," he said. "We are seeing a huge opportunity to save in energy consumption because of the internet of things."
IoT Beyond HVAC
Indeed, Arby's has found a number of other IoT applications for its restaurants beyond HVAC energy management. The restaurant company is now tracking energy consumption, temperature and performance data from an array of equipment including walk-in coolers, refrigerators, fryers and cook and hold ovens, according to Cryan.
"All of this [data] is going up to the cloud and it gives us some great information," he said.
For example, Arby's worked with its oven vendor, so cooking data from the vendor's cook and hold devices can be transmitted to the SiteSage cloud. In addition, field trials are underway with fryers and refrigeration equipment with factory-integrated SiteSage sensors, Cryan said.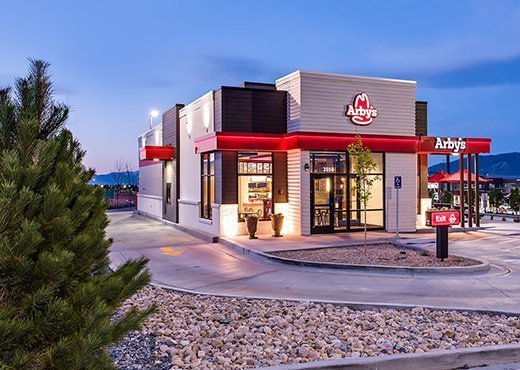 The data from restaurant equipment helps Arby's diagnose problems, which are sometimes down to training rather than the equipment itself (an employee leaving an oven door open too long, for example), Cryan noted. A door that remains open longer than necessary results in energy wastage as the oven struggles to maintain temperature. There are also food safety issues, since the food cooking in the oven is not being maintained at the proper temperature. And food quality becomes a consideration if the proper cooking sequence is interrupted, potentially resulting in a lower-quality end product that might not meet company standards, according to Arby's.
When the equipment is at fault, having access to better diagnostic data means that problems can sometimes be resolved with vendors over the phone, eliminating the cost of a service call, Cryan said. And when a service call is required, accurate diagnostic data means the tech arrives with the right parts.
IoT: Food safety application
Now, Arby's is looking to leverage the sensors embedded in its restaurant equipment to yield data on food safety, according to Cryan. In this area, IoT plays a role in the restaurant's Hazard Analysis Critical Control Point (HACCP) compliance activities. Under HACCP, a set of principles for managing food safety, Arby's workers record the time and temperature at every step of the beef cooking process, Cryan said. Before IoT, the HACCP task called for employees to record the time and temperature as each roast transitioned from walk-in cooler to oven to holding cabinet to slicer. That painstaking, time-consuming task could involve 50 to 70 readings per day, he said.
With SiteSage, however, time and temperature reporting is now an automated process, rather than a manual exercise involving thermometers and clipboards.
"With our new cooking platforms, that has gone away," Cryan said, noting that the temperature data is gathered from the equipment and transported to the cloud. "It is now all electronic."
The electronic HACCP process also means that Arby's can prevent issues such as serving roasts that are not fully cooked or stored at a temperature that falls below the safety threshold, Cryan added.
Another use for IoT: Food prep gear testing
Other IoT uses include putting vendors' equipment to the energy efficiency test. Cryan said he can test a new fryer, for example, in a restaurant before approving it for a general rollout. He said IoT sensors let him see how a fryer is performing from an energy consumption perspective. The fryer can then be compared to the restaurant's current fryers and also against the vendor's statements on energy efficiency.
"I can validate the vendor's claims and see what the numbers look like for us based on our product mix and cooking process," Cryan said. "We have taken some equipment out of restaurants because of high energy consumption."
Arby's plans to further extend its use of IoT and SiteSage. Among the newer directions is asset management: Cryan said the restaurant plans to use its IoT system and QR codes to associate particular pieces of equipment with particular restaurants and to keep tabs on equipment age and maintenance history to help with planning upgrades.
In the past, Arby's corporate would ask area supervisors to provide a list of restaurants requiring upgraded fryers, slicers and other equipment. The lists were time-consuming to compile and collect and were not always accurate, Cryan said.
Cryan reckons the number of potential IoT applications is "endless," noting that the company continues to develop new ideas for applications.
"If companies aren't looking at IoT today, they are really behind," Cryan said. "Because it is not just here to stay, it is here to build off of."
Dig Deeper on Internet of Things (IoT) Verticals