Share this item with your network:
Strategic insight for health IT leaders

Fotolia
Internet of Medical Things improves patient experience
While fairly well established in healthcare for inventory control, the Internet of Medical Things also is now being used to improve patient satisfaction.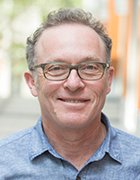 By
At Florida Hospital Celebration Health, families of patients being operated on don't have to depend on a doctor...
Continue Reading This Article
Enjoy this article as well as all of our content, including E-Guides, news, tips and more.
or nurse to let them know when their loved one is out of surgery.
The Internet of Medical Things does it for them.
When patients go in for surgery at the Orlando area hospital, part of the Adventist Health System-Florida Division, they're tagged with real-time location system (RTLS) badges from Stanley Healthcare that track their progress through from the pre-op room to the surgical suite to the recovery unit.
Family members follow the process in real-time on a big-screen TV in the waiting room. Patients are identified on a Tableau-generated screen with individualized numbers to anonymize them and comply with the privacy requirements of HIPAA.
"Patients have embraced it fully," said Ashley Simmons, director of innovation development at Florida Hospital. "It really has become part of the culture."
The Stanley RTLS system is part of a wave of Internet of Medical Things applications that take Internet of Things (IoT) technology beyond common uses in healthcare such as managing medication inventory and into the realm of improving the patient experience.
While asset tracking and connecting medical devices are important roles for the Internet of Medical Things, "it all boils down to how much time you're spending with patients," said Cameron Roche, a research analyst who follows IoT in healthcare for VDC Research Group Inc.
"Patients are expecting more interaction time with doctors," and Internet of Medical Things-based analytics like Stanley's track that time precisely [and] ultimately can improve patient experience, Roche said.
Indeed, at Florida Hospital, administrators see the Stanley system as a tool to foster patient engagement and help retain customers, an ROI factor that may not pay immediate dividends but will manifest itself in the long term. They also view the technology as a means to let nurses take care of patients better by better allocating the clinicians' time.
The tie between the Internet of Medical Things and patient satisfaction
Happy patients and their families will also likely result in higher Hospital Consumer Assessment of Healthcare Providers and Systems (HCAHP) scores, said Steve Elder, senior marketing manager for Stanley Healthcare.
"If families are satisfied, if they feel communication has been effective, patients are very likely to rate their experience highly," Elder said.
In addition to delivering news to family members, the Stanley RTLS system also provides important information to physicians and nurses to make surgical workflow more efficient, Simmons said.
Staffing decisions now based on facts
Hospital administrators use the system to analyze and optimize surgical workflow to better design doctor and nurse staffing levels.
One result, Simmons said: "100% on-time starts" for surgeries.
Another example is when the hospital added head and neck surgery services a few years ago, nurses feared their workload would dramatically increase, but data from the Stanley system showed the increase was not as much as they thought.
"We did change the nursing ratio and it opened up communication in ways that wouldn't have happened otherwise," Simmons said.
A different kind of use case for the Internet of Medical Things and patient engagement is in the emergent field of remote patient monitoring.
Home health agency uses analytics to track patients
In the Chicago suburb of Lombard, Ill., Health Resource Solutions (HRS), a large home health agency, recently started using a population health analytics program from Wanda Inc. based on connected devices.
Wanda's system derives population health insights from congestive heart disease patients using data patients collect themselves with a hardware kit from Wanda that HRS provides to clients.
Patients take blood pressure and weight and blood glucose measurements daily and enter them into tablets that upload the data to HRS.
Then the Wanda analytics algorithms determine whether patients can best be helped with a phone call, a text, or an at-home session with a visiting nurse. As the Wanda system collects more and more data, it can find more patterns among patients that can guide what interactions best work for individual patients.
"It helps determine what works best, at what time -- what interventions work best for the patient," said HRS CEO Glenn Steigbigel "Sending someone to a home is expensive, so we like to look at how many visits are necessary to keep people out of the hospital."
A big goal, Steigbigel said, is to get patients to learn how to take better care of themselves by investing them in their own care.
"When they keep a log of what's going on, they increase their engagement," Steigbigel said. "It's about rehabilitation. If a patient is more actively involved, they cannot be as homebound anymore and can be more part of the community."
Wanda, a startup that sees itself as a hybrid provider of data science, care coordination and IoT systems for patient engagement, was founded by veterans of telemedicine and medical device companies.
Wanda CEO Steve Curd said the technologies are meant to work in the background to make patients feel they are being taken care of personally, because providers know their unique health profiles even though they may not be seeing patients frequently in person.
"How do we most engage the human being?" Curd said.
Another frontier in the Internet of Medical Things is medical device integration -- controlling and coordinating the welter of often cacophonous connected medical devices in hospitals.
Devices such as infusion pumps and vital signs monitors were once standalone machines attached to isolated patients, the devices are often now tethered to health systems' data networks.
Vendor combats recurrent alarms
In addition to unwelcome byproducts of the profusion of connected devices such as ever-multiplying cybersecurity vulnerabilities, another common device-spawned symptom afflicting hospitals and other care setting is alarm fatigue.
One vendor active in this space is Bernoulli Enterprise, Inc. Sam Larson, the Milford, Conn. company's vice president of marketing, said Bernoulli's centralized system of managing the alarms that sound when there are critical deviation from medical norms asserted that this approach helps caregivers know which alarms are really important.
It also has a direct impact on improving the patient experience, Larson said. "Patients who are being stressed by alarms are not getting their rest."
"If you go out on the floor of a rehab hospital or long-term care facility where Bernoulli is being used to reduce the alarms by 80%, it's amazingly quiet," he said.
Dig Deeper on Internet of Things (IoT) in Healthcare