Share this item with your network:
The changing role of DevOps in enterprise mobility

Fotolia
How IoT devices will change mobility management
Good Technology CTO Nicko van Someren talks about how wearables, the Internet of Things and other new technologies will affect enterprise mobility management.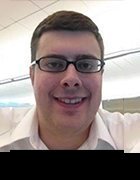 By
Mobile technology constantly evolves, making it difficult for even the savviest organizations to keep up.
Smartphones, tablets and their applications have brought significant benefits to the enterprise, but new mobile technology like the Internet of Things (IoT) has consistently proven challenging to manage and secure. Those pros and cons will only become more pronounced as a new wave of wearables and IoT devices hits the market.
Here, Nicko van Someren, CTO of enterprise mobility management (EMM) vendor Good Technology, discusses the future of EMM and how organizations can tackle the influx of new mobile technology accessing corporate networks.
What does "modern mobility" mean to you?
The ability to get all of your job done wherever you are and whenever you need to -- whether that's about getting access to meeting info and email on your phone, having a much larger business process workflow on your tablet, or getting contextualized information … on a wearable device.
What are the most important trends around mobility?
How do I make sure that I can build an effective workflow on a relatively small screen or a relatively constrained user interface? And the other is, how do I contextualize it sufficiently so that I'm not constantly overloading the user?
Being able to give people the information they need but not overwhelm them is critical to letting people be productive.

Nicko van SomerenCTO of Good Technology
Being able to give people the information they need but not overwhelm them is critical to letting people be productive. There are a whole host of interesting security problems that kick in when we try to contextualize information. That usually involves us doing big data machine-learning to determine which bits are the salient bits. That's best done in somebody's server, but there's significant security implications to doing that. So we hit this nexus between security and usability.
What are the biggest concerns around IoT devices in the enterprise?
If there's a Linux computer in my refrigerator, and somebody designing that was good at designing refrigerators but not great at security … then what happens when someone hacks my refrigerator? A bunch of issues like that are starting to already show their face.
IoT is a bit of a broad term because it seems to encompass wearables and sensors and actuators and a whole host of other stuff. We're probably going to have to see a little bit of settling out of the terminology before we can have a really deep conversation about this in the marketplace.
Where do you see EMM going?
There is still a whole host of complexity in doing [mobility]. And until we bring the complexity of that down, it's going to be something that remains only in the few tens of percent penetration into the customer base and will probably remain only used by the more technically savvy customers. Our vision is to ensure that every company -- big or small -- across every sector is going to be able to benefit from this.
Now for some fun stuff: If you could travel anywhere in the world right now, where would you go?
I've either crossed the U.S. or the Atlantic every single week for the last six, so… I'd go home.
What's your all-time favorite movie?
That's a very mood-dependent question. The Princess Bride.
Listen to the full interview on Soundcloud or as part of the Modern Mobility Podcast.
Dig Deeper on Internet of Things (IoT) Mobility and Consumers