ag visuell - Fotolia
Designing networks for IoT sensors can be a learning process
While installing IoT sensors and other connected devices everywhere from stoplights to library shelves, the city of Boulder found it required a new approach to new design.
In Boulder, Colo., network-connected stoplights can be adjusted to allow emergency vehicles to have free access...
Continue Reading This Article
Enjoy this article as well as all of our content, including E-Guides, news, tips and more.
when needed. The city uses "smart signs" connected to servers that count the cars that go in and out of parking garages and post messages when spots are filling up. And in the public library, staff members can walk up and down aisles with a wand that will tell them if a book is missing or placed in the wrong spot.
These are just a few examples of the various Internet of Things (IoT) sensors and other connected devices in Boulder, where electrical, solar and HVAC systems are also tied into IP networks.
Designing a wireless network to support these applications was a learning process for the city's IT department, says Benjamin Edelen, a senior system administrator there. Decisions like which antennas were appropriate to use indoors versus outdoors, and which building materials and objects might obstruct wireless signals, had to be taken into account.
"A lot of what you might consider difficult to penetrate is really not so bad, like solid cinderblock walls. Foliage is the one thing that's difficult for a wireless signal to penetrate," Edelen says. "There's a significant learning curve when designing wireless networks. More [coverage] is not necessarily better with wireless because of the interference. You have to be delicate about the distance between things. Access points have to be the correct distance away from each other so as not to interfere, but close enough together to cover the whole area."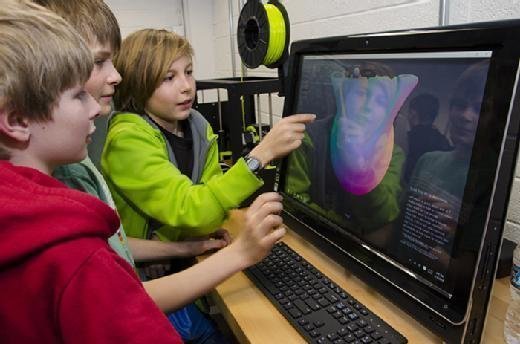 It's also important to find the right location for access points to support IoT sensors. Aimee Schumm, e-services manager at the Boulder Public Library, notes that staff members made sure to tuck access points in places where they couldn't be reached easily -- such as inside ceiling tiles or on the ceiling itself -- so they won't be tampered with.
Boulder built out its wireless network with more bandwidth than it needs currently, with the expectation that it will expand its use of IoT sensors and similar technologies in the future.
"We overbuilt a little because we don't know how these [access points] will be put to use in the next five to six years," Edelen says. "We want to build them to exceed our current expectations so they meet our expectations for the longer term."
Read more from this series: IoT networks
Once the IoT sensors were in place, the various city departments generally took ownership of the data, Edelen says. For example, the parking department pays close attention to tracking the number of cars that use the garages at various times.
"We've seen the people behind the projects become so much savvier, while IT can focus on using monitoring services to see if the networks are up and if devices are operating correctly," Edelen says.
Next Steps
Smart cities lead the way in IoT
IoT management nightmares? SDN and network orchestration to the rescue
Smart cities need robust security and consumer buy-in
Dig Deeper on Internet of Things (IoT) Wireless