carloscastilla - Fotolia
An Internet of Things network ready for presidents and earthquakes
The city of Los Angeles operates more than a quarter-million IoT devices to regulate its traffic, utilities and soon its response to natural disasters such as earthquakes.
Paris may have been the first to nab the title of the City of Light, but Los Angeles appears to have a legitimate claim to the City of Connected Lights.
With 215,000 network-connected LED street lights, 45,000 traffic lights and 52,000 utility meters, the city of Los Angeles uses an Internet of Things network to remotely monitor -- and in some cases control -- its infrastructure.
"So if the president of the United States is visiting, we can turn lights green for the presidential motorcade," says Ted Ross, the city's chief information officer. "All of these sensors are coming together to make things better for the businesses, residents and visitors in LA."
The hope is, Ross adds, that the Internet of Things network will soon be able to shut off residents' natural gas and water utilities when the city receives earthquake warnings to prevent fires and other damage.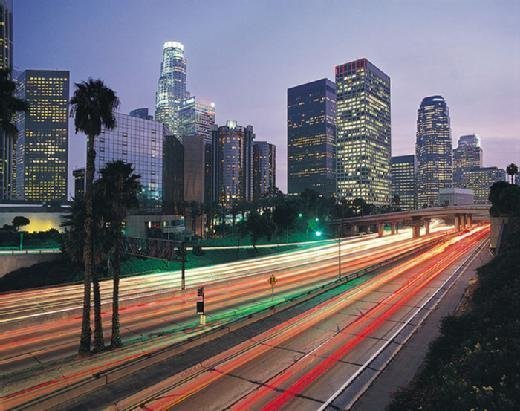 Los Angeles is densely populated, so when installing network equipment, Ross says his IT staff takes it location by location, running tests to make sure certain areas won't have interference problems. When it came to installing smart utility meters, the staff made sure they provided sufficient bandwidth and wouldn't interfere with residents' Wi-Fi.
"Smart meters make callouts twice a day. They are not constantly broadcasting," he says. "That helps reduce the energy usage and also makes sure we're not creating too much interference."
Read more from this series: IoT networks
Aside from the city's own Internet of Things network, Ross says it takes advantage of data gathered through partnerships with other organizations, including Google Waze, a GPS-based navigation app for mobile devices that provides real-time, user-submitted updates about traffic and road conditions.
"When someone sees a pothole on a certain road and other people confirm it, that's good information we can send to our bureau of street services to get that hole fixed," Ross says.
Dig Deeper on Internet of Things (IoT) Wireless