Problem solve
Get help with specific problems with your technologies, process and projects.
Reimagining monetization, management and trust in IoE ecosystems
Until recently, the main focus in the internet of things or internet of everything (IoE) has been on the technology and how it will change the world as we know it. By IoE, we are talking about connecting people, places and things to each other, as well as the cloud, to about the number of connected objects and devices — set to reach 20.4 billion by 2020 according to Gartner — and the economic potential, with McKinsey valuing the market at up to $6.7 trillion by 2025. Today, however, there seems to be a growing realization of the business challenges and capabilities required to successfully commercialize IoE.
IoE is like nothing we've ever known. It's a new frontier, a paradigm shift, and, as we've just reminded ourselves, the stakes are high in an industry where ecosystems become markets. With agile disrupters at every turn, established organizations can no longer rest on their laurels and expect to maintain their position simply thanks to their size and geographical coverage. The ability to innovate, embrace change and adapt quickly is now a matter of survival, and the need to adapt is constant, too.
Delivering IoE services inevitably demands working within an ecosystem of partners and customers, and devising new business models generating value and enabling growth. In the reality of IoE, ecosystems form new target markets. As a company, you are no longer simply selling to and buying from a single entity, you are contracting with entire ecosystems, in which the "end user" customer is a part of the value cycle.
The primary principles of monetization, management and trust are critical when connecting, managing and exploiting digital ecosystems — as touched upon in our previous article "Are you ready to manage connected digital ecosystems?" The business challenges can seem daunting when thinking about IoE as a market made up of ecosystems and blurred boundaries between industry verticals. Let's consider some examples:
As requests for proposals for IoE technologies start coming in, stakeholders are having to consider their role in each potential project. If we consider the communications service provider, for example, it may consider providing the connectivity in one instance and leave it at that. It may have another customer for whom it will also provide the IoT software platform. It might offer cloud storage and business support systems via existing partners, or have to engage with a new partner to provide the required security measures for, say, a smart health service. In such a setting, the ecosystem of partners will vary from project to project, as will the distribution of responsibility and reward. At the same time, however, the end user needs to have a seamless experience and a single point of reference. In this new digital, connected, multilateral business context, we have yet to define key performance indicators and ways in which to measure them objectively.
What does IoE business success look like?
Business success implies the ability to generate revenue and profit long term, so what are the main capabilities required to achieve this long-term viability? Based on the challenges identified by TM Forum members participating in the IoE & Digital Business program (including global companies like AT&T, Orange, Ericsson, Huawei, Microsoft, Oracle, Philips and Accenture, as well as smaller, disruptive innovators), the keystones of IoE success can be grouped into the ability to monetize services, manage and connect ecosystems of partners, and generate trust across the value chain.
How do you calculate the real value of a digital service and then share the risk, responsibility and reward among stakeholders delivering it?
Connecting ecosystems with a standard set of monetization, management and trust blueprints creates a common language to facilitate commercial success. Our team of members has been working on compiling a series of monetization models and patterns to help guide stakeholders in their strategies.
In targeting entire ecosystems as markets, a number of core monetization, management and trust transactions need to be applied equally from an ecosystem perspective. For example, in line with the complexity of sharing revenue is the increased risk of leakage, fault and fraud. For this reason, revenue assurance, or the wider notion of business assurance, will have a new and enhanced role to play in IoE and digital business. Automated micropayments, billing and charging, settlements, and fraud and fault detection along the value chain are all exponentially intricate in the context of IoE and digital services delivered by an ecosystem of partners, and will require increased attention, investment and skills.
The crucial role of trust in IoE growth
Another crucial component of a prosperous digital economy is trust. The ability to generate trust in the end user is one side of it, as adoption will only grow through trust and, at the moment, this is one of the main barriers cited — concerns around security, privacy and data handling. The EU's General Data Protection Regulation, coming into force in May 2018, will certainly bolster consumer trust in connected services. Unfortunately, many players are unprepared, and in the worst cases, unaware of the impact this regulation will have on their way of collecting, storing and processing personal data, as well as their business as a whole.
On the other side of the trust equation is the need for full confidence among partners in the value fabric. Various tools are available to facilitate transparency and trust including existing service-level agreements and the advent of blockchain application in supply chains, as well as the exploration of smart contracts. This vast and vital topic of trust will be the subject of our next article, so watch this space.
There are many challenges to overcome to achieve IoE growth and success, broadly fitting into three areas already mentioned in this article: monetization, management and trust. It is on these capabilities that businesses must focus if they wish to survive and thrive within an IoE ecosystem and within the ever-expanding digital economy.
All IoT Agenda network contributors are responsible for the content and accuracy of their posts. Opinions are of the writers and do not necessarily convey the thoughts of IoT Agenda.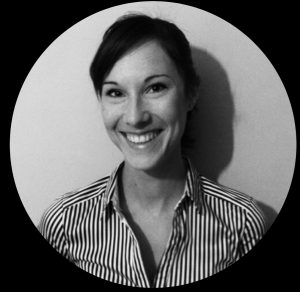 This article was co-written by Thandi Demanet. Thandi is the business analyst for TM Forum's IoE & Digital Business program, working closely with members, including some of the world's leading communications service providers and technology providers. Thandi helps design and support implementation of the Forum's collaborative work in these areas, from strategic to tactical. Her aim is to optimize effective and efficient open collaboration on the most pressing challenges and opportunities within IoE and digital business for the creation of tangible best practices that all TM Forum members can implement for success in the digital economy. Thandi is passionate about the power and promise of IoT and technology to improve lives, societies and the world we live in.