Get started
Bring yourself up to speed with our introductory content.
I'm dreaming of an IoT Christmas
What's on your wish list this holiday season? Got your eye on any IoT gadgets? I do. It's this watch, which I already purchased through an Indiegogo campaign last spring. I could use it now since I banished my Fitbit Charge 2 to Misfit Gadgets Island a few weeks ago.

Download this free guide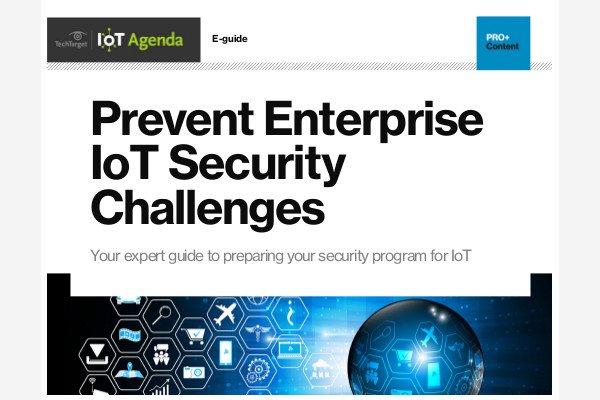 Download Our Guide and Overcome IoT Security Challenges
The IoT is imminent – and so are the security challenges it will inevitably bring. Get up to speed on IoT security basics and learn how to devise your own IoT security strategy in our new e-guide.
By submitting your personal information, you agree that TechTarget and its partners may contact you regarding relevant content, products and special offers.
You also agree that your personal information may be transferred and processed in the United States, and that you have read and agree to the Terms of Use and the Privacy Policy.
It seems that I caught my Fitbit lying to me — not once, not twice, but multiple times. Telling me that my heart rate is 82 after I've just climbed an obnoxiously steep hill or that I've slept well for 11-plus hours after tossing and turning for hours does not instill any confidence that this thing knows of which it speaks. Welcome to the fake news in my life.
Whether you're on the receiving or giving end of IoT gadgets this holiday season, don't forget what you've learned about the internet of things this year:
These things know when you've been naughty or nice;
If you're on Santa's naughty list, no one needs to know;
And finally, don't let just anyone down your chimney!
Happy holidays, everyone! Until next year, enjoy this IoT rendition of a Bing Crosby classic:
I'm dreaming of an IoT Christmas
Not like the ones I used to know
My family will be here and room temps will be clear
Because my Nest will be aglow.
I'm dreaming of an IoT Christmas
Our smartphone cameras click all day
My brother's iPhone wows us
My sister's Droid astounds us
But Dad swears Kodak blew them all away.
I'm dreaming of an IoT Christmas
When Mom gives everyone eggnog
NORAD says the skies are clear and we can see Santa's reindeer
Until they disappear into the fog.
I'm dreaming of an IoT Christmas
With every Christmas text I write
May your holiday be fun and filled with light
'Til Alexa turns your lights off for the night.
All IoT Agenda network contributors are responsible for the content and accuracy of their posts. Opinions are of the writers and do not necessarily convey the thoughts of IoT Agenda.