Get started
Bring yourself up to speed with our introductory content.
If IoT is the answer, what is the question? IoT sourcing considerations
When planning for IoT, many organizations make the mistake of assuming there is a standard approach to IoT success. The reality is that there is no best IoT standard, no best software tool or platform, no single approach to privacy and security, and no best business model.
At the end of the day, IoT is merely a tool for achieving something. So, when addressing how to approach IoT sourcing, a critical question needs to be asked: If IoT is the answer, what's the question? What are the overarching business objectives for your enterprise's IoT initiative?
In my last blog, I noted how rapid changes in technology and the market overall make it difficult to peer around corners to see what's next. To cut through the noise, ISG recommended a series of "design workshops" to our automotive client as it was beginning its digital transformation journey. The workshops focused on three key questions designed to encourage deeper conversation.
Design workshop one: Who will most likely be your customer in 2020?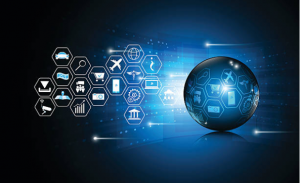 The premise: The battle between legacy OEMs, Tier 1s and third parties (tech companies such as Google, Apple and Tesla) will continue. Autonomous vehicles over the next 10 years will create significant demand for related products and services, such as on-demand autonomous delivery vehicles (drones), infrastructure for refueling stations, app development for autonomous vehicles and so on.
The objective: Do some scenario planning to come up with options on who will be your primary and secondary customer segments in 2020. You don't want to build the right IoT products and services for the wrong customers!
Design workshop two: What will your strategic assets be in 2020?
The premise: A "no-regret move" will yield positive ROI, irrespective of future market changes. Let's take autonomous driving. There are three primary considerations:
Ensuring an autonomous car driving down the street does not hit anyone or anything;
Optimizing traffic flows when multiple cars are autonomous; and
Optimizing a fleet of autonomous, on-demand cars in a city on a real-time basis.
These considerations are defined by their underlying technologies:
Algorithms (advanced analytics)
Large-scale computing systems
Advanced navigation and maps
The objective: Drill down to the underlying "no regret" IoT building blocks in your business that will cut across customer segments and help you establish your market position in key technologies.
Design workshop three: If workshops one and two go wrong, how do we stay on track?
The premise: When it comes to IoT, an important organizational trait is the ability to identify changing market and user needs and launch instant, fit-to-market products ahead of competitors.
The objective: Develop a framework around which to create minimally viable products and perpetually improve them through iterative development. Enterprise agility, smart systems design (including IoT modeling and programming abstractions) and ecosystem development are key factors. Developing a library of simulation techniques for typical applications, problems and situations that can be converted into any commercial package will help create a "perpetual beta serendipity" organization.
Against this backdrop, let's answer the question we posed at the start: How will enterprises source IoT? The question almost every client asks is: Should the IT organization be the enterprise IoT innovator and buyer, or should that role be left to individual business units?
The answer is both, as an integrated approach is required for success:
Individual business unit as the buyer: When you are creating new digital services around customer touch points, or new IoT products and services to drive revenue growth, it requires multidisciplinary approaches (and sometimes multi-industry experience), right from silicon and embedded engineering to application software, data analytics and so forth. It also requires a design-thinking-based approach and low-code development, to create minimum viable products. Such work is best led by chief technology officers or product and functional managers in business units because agility is more important than the assurance of the service IoT will cause decentralized buying — even down to the level of a developer who can be the new IoT buying center. Enterprises should understand this phenomenon of decentralized buying and govern it properly.
IT as the buyer: IoT's value can be fully realized only by integrating technology decisions with business decisions. There is an umbilical cord between IoT and digital transformation. IoT needs fundamentally different technology architectures than legacy systems, and this is where IT departments can add tremendous value. When it comes to refreshing internal systems to make them enterprise IoT-ready, IT has to take the lead. Since IoT is an interconnected series of technologies, the IT department can help connect the dots within the enterprise by bringing diverse, multidisciplinary skills together and then working with the business to fill the gaps. When choosing IoT platforms, IT departments shouldn't adopt the most popular platform, but the one best suited to the needs of the business — addressing agility, assurance and security.
Remember, before setting out on your IoT journey, don't just pay attention to the vehicle (IoT), but look ahead to your destination and determine what success looks like when you get there.
All IoT Agenda network contributors are responsible for the content and accuracy of their posts. Opinions are of the writers and do not necessarily convey the thoughts of IoT Agenda.