Get started
Bring yourself up to speed with our introductory content.
How public release of iOS 11 will drive IoT and NFC innovation
Apple's iOS 11 public release should come toward the end of September, providing opportunities for Android and Apple developers to innovate and create apps that can read near field communication (NFC) tags. This, combined with the explosion of IoT devices — some analysts predicting 36 billion IoT devices in use by 2020 — means that IoT and NFC applications are soon to take off.
More opportunities to innovate
Sparked by the IoT revolution, NFC continues to gain acceptance as a horizontal technology along with Wi-Fi and Bluetooth. Now, Apple iOS 11's support of NFC tags means that all iPhone 7s and newer Apple phones will be able to read NFC tags just like Android devices.
This means most people who own smartphones (over 2 billion or almost one-third of the population of Earth) now have an NFC reader available in their pockets to interact with NFC tags or commission and control an IoT device anywhere and at any time.
1. Increased IoT/NFC tag activity in North America
One barrier to using NFC and IoT in the past for developers was the lack of support for tag reading on the iPhone. Apple has almost a 50% smartphone market share in North America. We've seen great advances, particularly in Europe and Asia where Android dominates the market, but North America has lagged in its adoption of NFC tags. We are already seeing more innovation and applications coming online as developers begin tinkering with the iPhone, IoT and NFC. Activity around NFC tags should expand quickly in North America. Globally, 1.2 trillion connected packaging and labels are expected to be in use by 2021 according to "The International Market for Brand Protection Solutions," Vandagraf 2015.
2. NFC: IoT-ready
There is an argument to be made that NFC is the most IoT-ready technology available.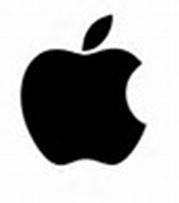 NFC technology offers a simple, easy way for consumers and businesses to be connected. Embedding NFC in a product opens a discussion and ongoing engagement with consumers. It's fast, easy and, most importantly, it works. This notion of NFC as IoT-ready goes beyond using a smartphone to make a purchase, but includes all IoT and NFC-enabled devices used in public transport, automotive, medical and industrial applications.
3. NFC is a horizontal technology
The Apple announcement confirms that NFC is a horizontal technology. The key to innovation and market growth will be to deliver a predictable consumer experience across all IoT and NFC-enabled products and services. To help achieve this goal, the NFC Forum will be announcing in the fall a comprehensive NFC Certification Program. For the first time, manufacturers can test and verify performance of all key components in the NFC ecosystem: handsets, NFC tags and readers. Certification will help ensure that customers have a predictable experience and that NFC-enabled products are interoperable.
Get ready for Apple's iOS 11 public release and let's start thinking about how to use NFC technology to create new applications, products and businesses.
All IoT Agenda network contributors are responsible for the content and accuracy of their posts. Opinions are of the writers and do not necessarily convey the thoughts of IoT Agenda.