Get started
Bring yourself up to speed with our introductory content.
Cool IoT customer experiences brought to you by NFC at CES
Over 175,000 people descended on Las Vegas for the Consumer Electronic Show (CES). The lines were long, the noise volume was high, but one thing that cut through all the clutter was the tremendous amount of companies showcasing how near field communications (NFC) technology within their IoT offerings helps brands create a better overall customer experience.
It was the second straight year in a row that NFC technology and IoT remained a hot topic at CES. So hot in fact that NXP Semiconductor's NFC technology was used in an all-in-one badge to allow CES participants to pre-purchase Las Vegas Monorail tickets and have them directly installed on their CES badges. Not only were CES attendees wearing an NFC-enabled IoT device, but some even had it under their skin as the editor of Digital Trends had an NFC chip implanted in his hand.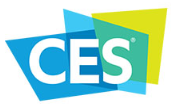 Below are two more of the coolest implementations of NFC and IoT at CES 2017.
Carnival Cruise Line launched a wearable that allows services on board its ships to be personalized for guests. Called the Ocean Medallion, it can be worn as a necklace, clip or keychain — or carried in a passenger's pocket. It uses NFC and BLE technologies to connect users to onboard facilities, track meal orders, unlock cabin doors, locate family onboard, buy merchandise and provide gambling platform access. The first ship to feature the system is the Regal Princess. Seventy-five miles (121km) of cables, more than 7,000 sensors and 4,000 digital screens were installed on the ship in 10 days in Italy.
Smartrac and high-performance blending equipment manufacturer Vitamix showcased how they are using NFC technology to turn a blender into a sophisticated IoT device. The Vitamix Ascent Series blenders puts NFC readers into the appliance base and custom-built NFC tags embedded in the containers and cups. The NFC-enabled blender unit and the container can differentiate between containers, i.e., the blender unit will turn on only if you use a compatible container. The NFC solution from Smartrac with self-detect containers can modify program settings, button functions, ramp rates or maximum time settings making it easier and providing a great customer experience. A scale along with a recipe app are also included.
NFC, IoT and CES. Three three-letter acronyms that belong together. There were many more NFC and IoT implementations unveiled at CES that showed how NFC can improve the overall customer experience for a product or service. Let me know if you went to CES this year and add a comment or two below about what NFC-enabled IoT product or service you got excited about.
All IoT Agenda network contributors are responsible for the content and accuracy of their posts. Opinions are of the writers and do not necessarily convey the thoughts of IoT Agenda.