Meet the Editors of IoT Agenda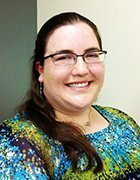 Sharon Shea Site Editor sshea@techtarget.com
Sharon Shea is the site editor for IoT Agenda. She edits technical content for the site, writes articles about the latest in IoT and manages the IoT Agenda contributor network. Sharon joined TechTarget in 2011 as a marketing copyrighter and most recently was an assistant site editor for SearchSecurity.com. Sharon graduated from Suffolk University with a BSJ in print journalism and minor in advertising.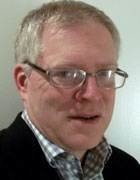 Robert Richardson Editorial Director rrichardson@techtarget.com
Robert Richardson currently serves as editorial director of TechTarget's Security media group. Prior to this post, he was editorial director at Black Hat, developing online products for the highly successful computer security conference. He spent several years as the director of the Computer Security Institute, where he was on staff from 2003 through early 2011. In that capacity, he's given keynote presentations on three continents, often speaking about the CSI Computer Crime and Security Survey done in conjunction with the FBI, an undertaking he directed for several years. Prior to CSI, he was senior editor of Communications Convergence magazine for two years, where his beats included telecom security, wireless, Internet messaging and next-generation phone systems. Robert started out his career as a systems-level programmer developing early PC network applications, leading to his writing articles that saw him become a frequent contributor to magazines and Web publications such as Ziff-Davis Internet Computing, BYTE, Network Magazine and Small Business Computing. On occasion, Robert has also taught introductory courses in computer science at Swarthmore College.