Definition
smart home or building
A smart home or building is a home or building, usually a new one, that is equipped with special structured wiring to enable occupants to remotely control or program an array of automated home electronic devices by entering a single command. For example, a homeowner on vacation can use a Touchtone phone to arm a home security system, control temperature gauges, switch appliances on or off, control lighting, program a home theater or entertainment system, and perform many other tasks.

Download this free guide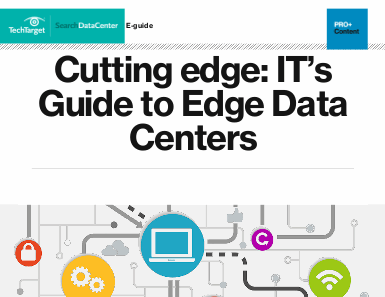 Cutting Edge: IT's Guide to Edge Data Centers
Edge computing may be the next frontier for data centers, especially as IoT and decentralized workforces grow. But to make edge data centers successful, IT pros must plan for cooling, load balancing and a range of other factors.
By submitting your personal information, you agree that TechTarget and its partners may contact you regarding relevant content, products and special offers.
You also agree that your personal information may be transferred and processed in the United States, and that you have read and agree to the Terms of Use and the Privacy Policy.
The field of home automation is expanding rapidly as electronic technologies converge. The home network encompasses communications, entertainment, security, convenience, and information systems.
A technology known as Powerline Carrier Systems (PCS) is used to send coded signals along a home's existing electric wiring to programmable switches, or outlets. These signals convey commands that correspond to "addresses" or locations of specific devices, and that control how and when those devices operate. A PCS transmitter, for instance, can send a signal along a home's wiring, and a receiver plugged into any electric outlet in the home could receive that signal and operate the appliance to which it is attached.
One common protocol for PCS is known as X10, a signaling technique for remotely controlling any device plugged into an electrical power line. X10 signals, which involve short radio frequency (RF) bursts that represent digital information, enable communication between transmitters and receivers.
In Europe, technology to equip homes with smart devices centers on development of the European Installation Bus, or Instabus. This embedded control protocol for digital communication between smart devices consists of a two-wire bus line that is installed along with normal electrical wiring. The Instabus line links all appliances to a decentralized communication system and functions like a telephone line over which appliances can be controlled. The European Installation Bus Association is part of Konnex, an association that aims to standardize home and building networks in Europe.
Echelon Corp., the creator of the LonWorks system, is helping drive adoption of an open interoperability standard among vendors in the control networks industry. LonWorks is an open standard for network automation and control for the building, transportation, industrial and home markets. The American National Standards Institute (ANSI) has adopted the protocol underlying LonWorks control networks as an industry standard. The LonMark Interoperability Association is made up of more than 200 controls companies mission working on standard to integrate multi-vendor systems based on LonWorks networks.
Continue Reading About smart home or building