Definition
Chief IoT Officer (Chief Internet of Things Officer)
Chief IoT Officer is an executive job title given to the person at an enterprise in charge of how products that support the Internet of Things (IoT) are developed and implemented to best support company objectives and goals.

Download this free guide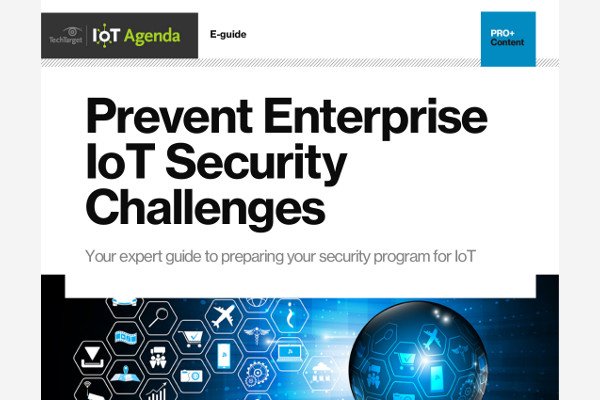 Download Our Guide and Overcome IoT Security Challenges
The IoT is imminent – and so are the security challenges it will inevitably bring. Get up to speed on IoT security basics and learn how to devise your own IoT security strategy in our new e-guide.
By submitting your personal information, you agree that TechTarget and its partners may contact you regarding relevant content, products and special offers.
You also agree that your personal information may be transferred and processed in the United States, and that you have read and agree to the Terms of Use and the Privacy Policy.
The Internet of Things is an environment in which objects, animals or people are provided with unique identifiers and the ability to transfer data over a network without requiring human-to-human or human-to-computer interaction. The IoT has evolved from the convergence of wireless technologies, micro-electromechanical systems (MEMS) and the Internet. The "things" in the in the "Internet of Things" now include consumer products such as connected medical devices, automobiles and even smart TVs.
Internet of Things technology has changed the way businesses interact with customers as connected, consumer-centric devices such as smartwatches continue to proliferate. The IoT has become a disruptive technology for modern companies and has forced organizations to re-examine business processes to adapt to the IoT's increasing popularity. Businesses are striving to take advantage of the data consumers generate while using these connected devices, including analyzing the data to determine ways to reduce waste, losses and costs. These comprehensive changes to business strategy have given rise to the Chief IoT Officer position to help organizations adapt and maximize IoT-centric processes. The Chief IoT Officer's job responsibilities vary depending on the organization's size and business model, but the following may be included in their job description:
Determines how IoT products impact data privacy and security and helps ensure the IoT use does not put business or customer data at risk to hackers.
Uses data analytics to determine how IoT products can boost company sales and marketing efforts.
Incorporates IoT data to improve customer service and support and ensure consumer satisfaction.
Works with research and development, as well as product design, to design and implement IoT efforts that help meet the company's overall goals and objectives.
Although the idea of creating a Chief IoT Officer position is gaining popularity as smart machines continue to move into the mainstream, IoT strategy is currently more likely to be handled by positions such as the CTO or CIO.
Continue Reading About Chief IoT Officer (Chief Internet of Things Officer)
PRO+
Content
Find more PRO+ content and other member only offers, here.