Apple iBeacon is a protocol for opt-in push notifications and location-based services that takes advantage of the way Bluetooth Low Energy (BLE) allows wireless devices to connect without human intervention. iBeacon, which specifies how BLE connection requests should be sent, is compatible with iPhone 4S or later, iPad third generation or later, iPad mini and iPod Touch fifth generation or later.

Download this free guide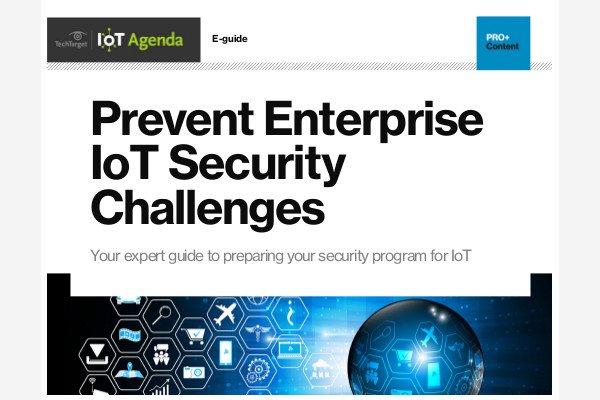 Download Our Guide and Overcome IoT Security Challenges
The IoT is imminent – and so are the security challenges it will inevitably bring. Get up to speed on IoT security basics and learn how to devise your own IoT security strategy in our new e-guide.
By submitting your personal information, you agree that TechTarget and its partners may contact you regarding relevant content, products and special offers.
You also agree that your personal information may be transferred and processed in the United States, and that you have read and agree to the Terms of Use and the Privacy Policy.
Any hardware device that supports Bluetooth 4.0 can, in theory, become a beacon in an iBeacon network. The beacon's job is to continuously scan for iOS smartphones and tablets that have Bluetooth open and are running the beacon's compatible mobile app. When such a device comes within range, the beacon sends a connection request to wake up the app. The format of the request provides the app with the information it needs to push highly targeted information to the device in real time, even if the device is locked. Should the device's owner not want to receive push notifications, he can close the app, uninstall the app or turn Bluetooth off.
Practical applications for iBeacon include pushing marketing promotions to shoppers as they move through a mall, providing notifications about flight delays to travelers who are waiting to board an airplane and displaying details about a work of art as museum visitors enter an exhibition hall. In the proximity marketing arena, iBeacon's chief competitor is expected to be Samsung's Proximity beacons for Android devices.
See also: QR code, near-field communication (NFC), Wi-Fi, Wibree, Internet of Things (IoT)
Continue Reading About Apple iBeacon
Dig Deeper on Internet of Things (IoT) Wireless